The OTC directory is designed to give health professionals such as GPs, practice nurses and pharmacists a helpful guide to the consumer healthcare products available without a prescription, including over-the-counter medicines, food supplements and self care medical devices.
PAGB sends copies of its OTC directory to 59,000 healthcare professionals including: GPs, practice nurses, pharmacists, hospital pharmacies, paramedics and other groups. Additional copies of the OTC directory are available on request for health professionals.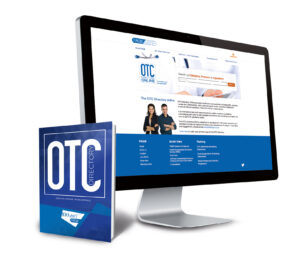 How to order
We have temporarily suspended orders for the print version of the OTC directory as there is currently no-one at PAGB's office to fulfil the orders. 
Please use the OTC directory online at www.otcdirectory.co.uk for the time being. 
If you'd like to request print copies for delivery at a later date,  please email info@pagb.co.uk with your name, contact details and how many directories you'd like to pre-order. We will add you to a list and will be in touch once we're able to start issuing them again.
We apologise for an inconvenience.
Out of stock